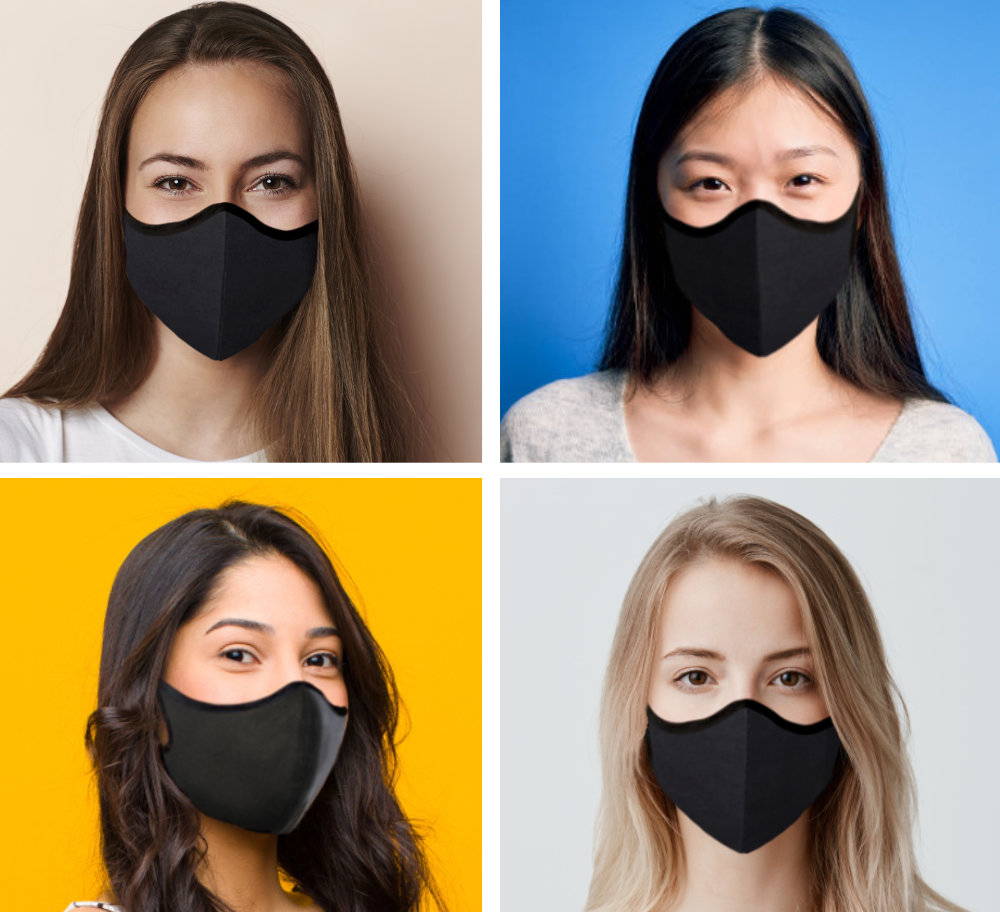 Choose reMASK for your Employees and Clients
Corporate Branding & Custom Packaging available
Contact ron@koldtec.com for details.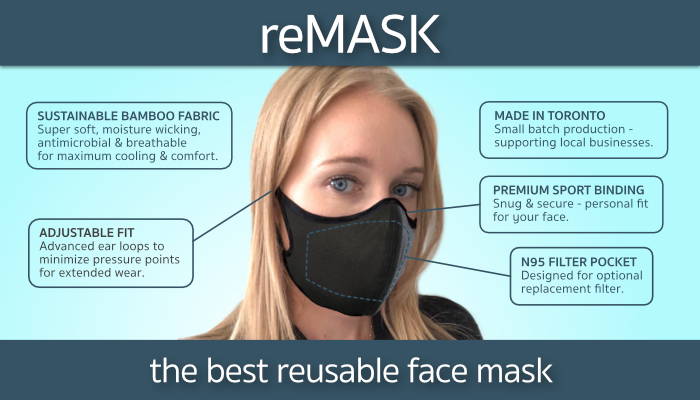 Our team in Toronto designed reMASK with the following key features:
• Inside pocket to hold optional N95 replacement filters.
So you can buy replacement filters of your choice, from any source and save a $$ fortune compared to disposable masks.
For the typical person - your reMASK will pay for itself in 4 - 6 weeks!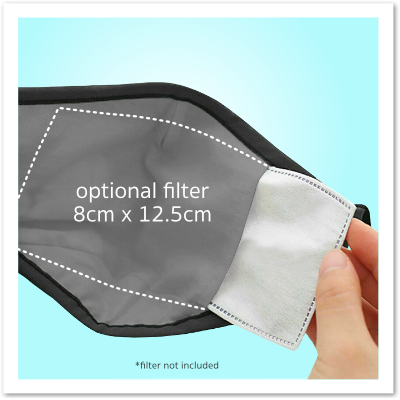 • Sustainable bamboo fabrics for maximum cooling properties and breathability
Super soft, moisture wicking, anti-bacterial, eco-friendly and machine washable
• Premium sport bamboo binding 
Comfortable, snug and secure personal fit for your face
• Advanced ear loop closures
Adjustable fit to minimize pressure points for extended wear
• Small batch quality - attention to detail
3 layer construction for superior performance
• One size fits all adults
Adjustable fit, unisex design and ear loop closures accommodate all adult face sizes
• Designed in Toronto and made in Toronto
Supporting local small business communities during this worldwide pandemic
---